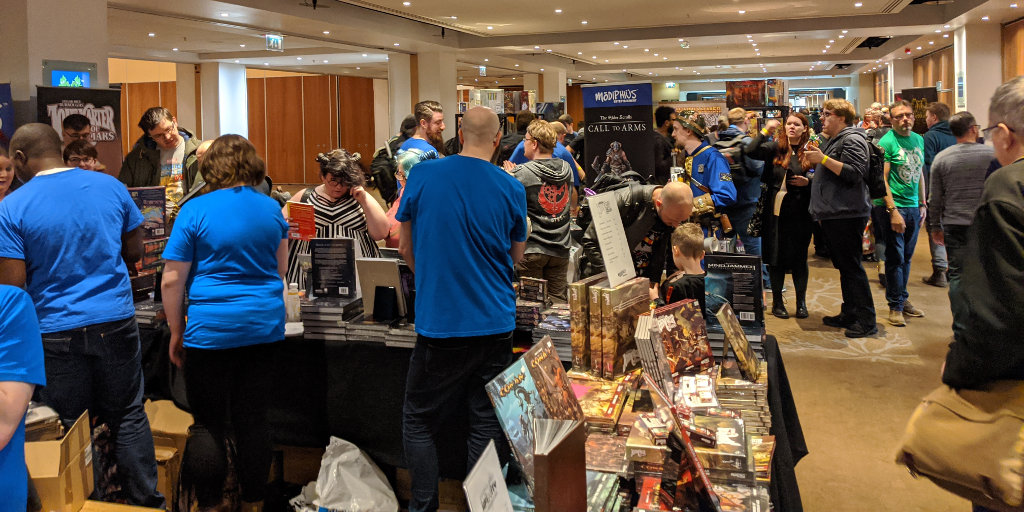 Saturday 30th November was Dragonmeet in Hammersmith, London. This is the third year we've been, and I'd planned on actually playing a game this year, but never got around to pre-booking and by the time we got there the slots in anything I wanted to play (I was looking for something SF related) were full.
As usual, there were plenty of games to look at being played, chat to some people on the stalls and browse the trade halls. We picked up a stack of Mongoose Traveller adventures as well as some Call of Cthulhu books.
It was definitely bigger this year, with some extra floors of the hotel, and seemed a lot busier as well. We planned on going to two of the seminars, but only got to the one by Chaosium on their upcoming Cthulhu bestiary (as well as an announcement that they will be doing an RPG based on Ben Aaronovitch's Rivers of London books – I seemed to be the only person in the room who had never heard of them).
Possibly next year I need to plan better to try out some of the games.