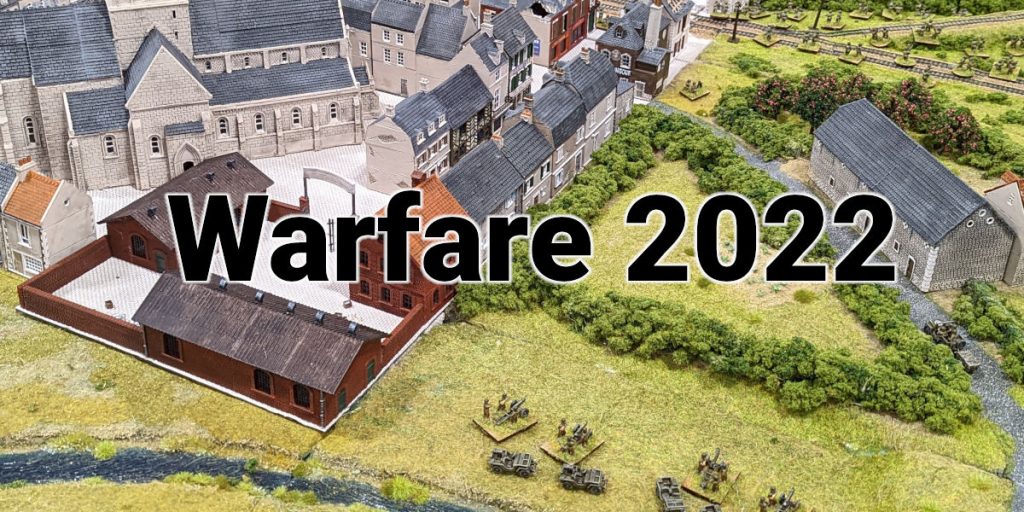 I think the last time I went to a wargames show was probably Colours in 2019, so going out to Warfare this weekend was a bit of excitement. Warfare has historically been in Reading, at the Rivermead Leisure Complex. Not only does driving into Reading involve getting through lots of heavy traffic, the site has poor parking (it's mostly full) and there's always a lot of non-show activity getting in the way.
This year Warfare was being held at the Farnborough Exhibition Centre, which is right on the airfield. It's a bigger site, with better transport links, and is within walking distance for us.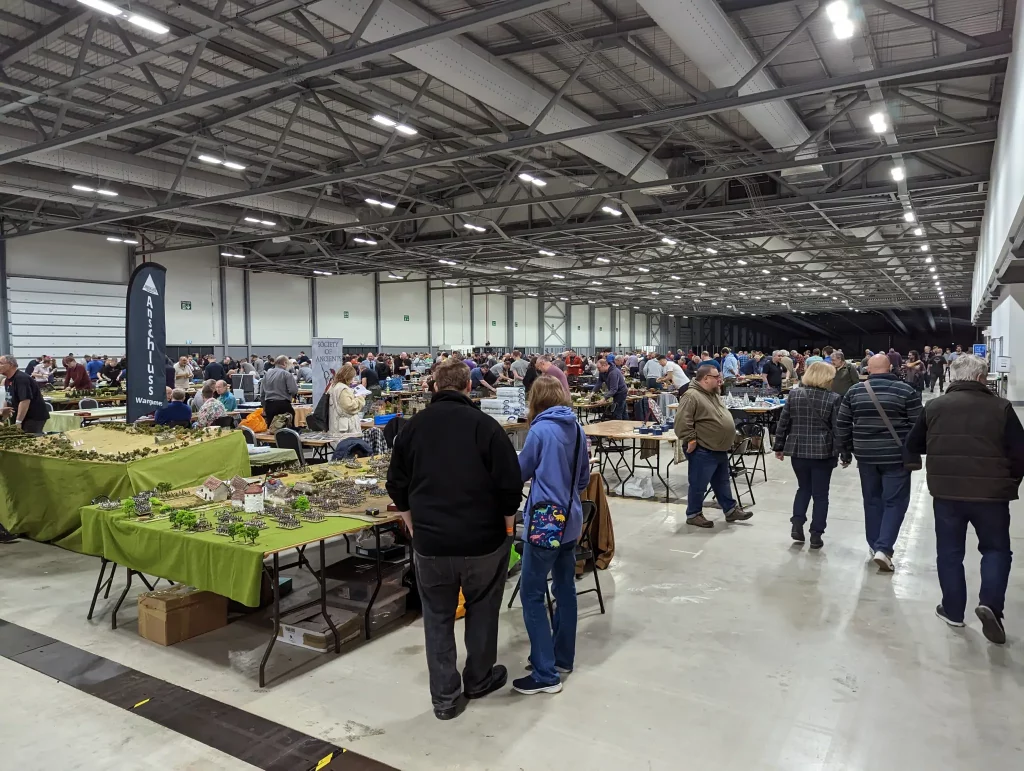 The site felt a bit like Salute, though I don't think it's as big (it's been a while since we've been to such things, so it probably felt bigger than it was). It's just the style of the halls are very similar. A number of the usual traders were missing (such as Ground Zero Games and Wargames Foundry) but the turn out seemed quite good. There were also quite a few games either being displayed or being played, and it was good to see some of the dioramas on show.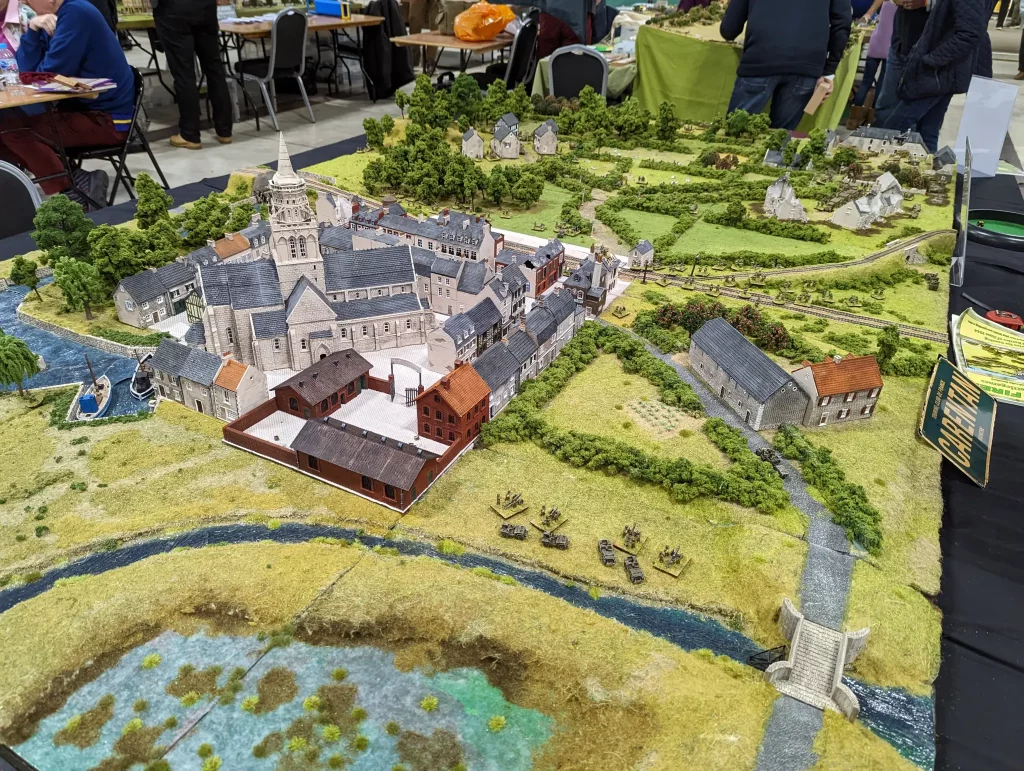 It was busy, but not crammed. Whether that was because it was the Sunday rather than the Saturday (which is normally busier) I don't know. But there were lots of things to buy, and I did my bit to try and make it worth the traders' time.
Amongst the things we picked up were a rather nice terrain battlemap from Deep-cut Studio; a larger case for transporting miniatures in from KR with some foam inserts better suited for large beasts (such as dragons); some stone walls; lots of magnetic and metal basing material from Products for Wargamers; and a copy of Saga Invasions (though no dice for that set which I may regret) along with some Saga spell cards from Gripping Beast.
The case is going to be useful since most of my KR cases are cardboard, which is cheap and perfectly suited for storing miniatures in the house. If transporting them externally though, especially when it's chucking it down with rain, cardboard isn't the best material.
There were deliberately no figures, since I already have enough to paint (not that this normally stops me) and I'm probably going to be getting some more from Footsore Miniatures, who weren't present.